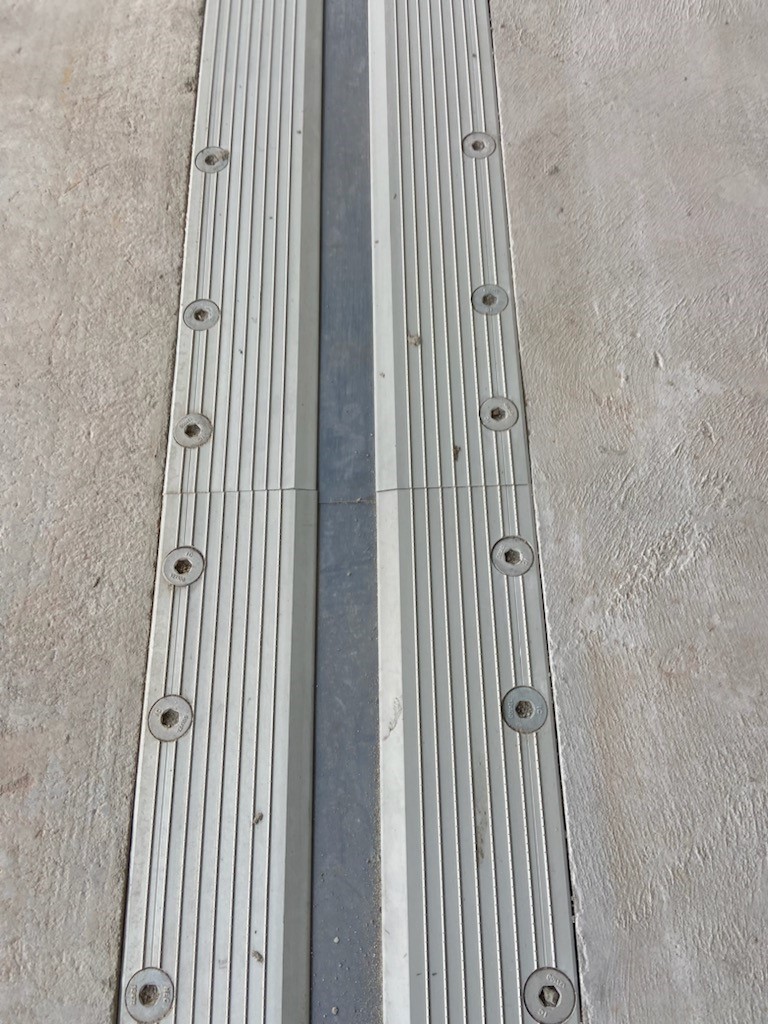 Unison Brawny – ByN Architectural Car Park Expansion Joint System is an innovative, heavy-duty solution that is both disability certified and easy to install.
Developed with an emphasis on safety and longevity Unison's carpark Expansion Joint system is designed to accommodate heavy-duty vehicular traffic. the system features a durable, load-bearing structure that is able to withstand the weight of cars and trucks, while also providing an aesthetically pleasing and contemporary look.
The system also includes a variety of safety features, such as anti-slip surfaces, flush mounted – no trip hazard stopping the bang clang noise and can easily accommodate Unisons Australian made certified fire barrier seal and water proof seal.
The ByN car park Expansion Joint cover plates can also be surface mounted. When installed correctly there will be no noise from lifted cover plates and broken bolts.
Unison have supplied 1000's of metres to Westfield Shopping Centres within Australia and New Zealand.
Finally, Unison's carpark Expansion Joint system is easy to install and maintain. The system's modular design allows for quick and trouble-free installation, while its low-maintenance materials ensure long lasting performance. Making our Brawny car park Expansion Joint systems an economical alternative currently on the local and international market.
If you're looking for a heavy-duty, disable-friendly, and easy to install car park Expansion Joint system, the Unison system is the perfect choice. With its safety features, contemporary design, and easy installation, Unison's carpark Expansion Joint system is the ideal solution for any multi story car park.
For further information on design, CAD drawings, technical advice, supply or installation of Expansion Joints please call 07 3907 0500 or email sales@unisonjoints.com.au