Why buy Unison Australian made Expansion Joints?
Australian manufacturers often adhere to strict quality control standards, ensuring that their expansion joints meet or exceed industry requirements. This can result in a reliable and safe product that is made to last

Unisons products are AS1530.4 AS40721.1 & BS476.20 tested and certified.  Our car park and floor joint systems is also disability certified.

Australian manufacturers may have rigorous quality control processes and testing procedures in place to ensure the performance and reliability of their expansion joints. Our Quality Management Control System accreditation ISO9001 is externally audited to compliancy.

Expansion joints produced in Australia are more likely to comply with local building codes and regulations. This can simplify the approval process for construction projects, as you won't have to worry about compatibility issues or the need for modifications.

Our factory offers customisation options for expansion joints to suit specific project requirements. This can include the type of material used, sizing, and other design specifications, ensuring a perfect fit for your application.

Purchasing locally manufactured expansion joints can often result in quicker delivery times compared to imported products. This can be crucial for construction projects with tight schedules

Buying Australian-made products contributes to the local economy by providing jobs and supporting businesses in the country. This can be particularly important during economic downturns – COVID 19 Pandemic

Helps create jobs and supports local businesses.  You're supporting the livelihoods of people who live and work within our community.  Unison employees 12 staff working in our Brisbane head office and our factory in Tingalpa.

Relying on local manufacturers can enhance supply chain resilience, reducing the risk of disruptions due to global events or supply chain issues. For example _ unison were not affected by supply during COVID 19

Buying Australian made products helps reduce our carbon footprint.  Imported products often have a larger carbon footprint due to transportation. Choosing locally manufactured expansion joints can reduce the environmental impact associated with shipping and logistics.

Importantly, when you buy Australian made products, you're supporting the local economy and keeping the money within Australia.  This helps to promote economic growth and stability, which benefits all Australians in the long run.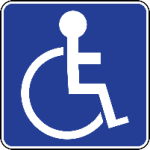 For further information on design, CAD drawings, technical advice, supply or installation of expansion joints please call 07 3907 0500 OR email sales@unisonjoints.com.au