Where can we find expansion joint coverplates?

Unison Joints Pty Ltd produces a range of Movement Joint Systems designed to be easily integrated with various building elements, both internal and external. For example: flooring & paving, walls, panels, ceilings, facades, rooves & bridges.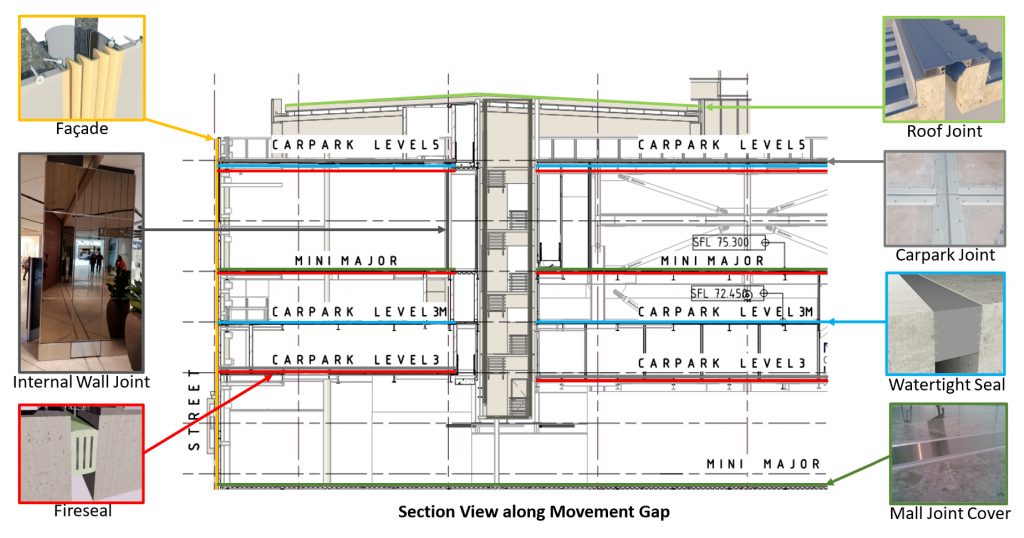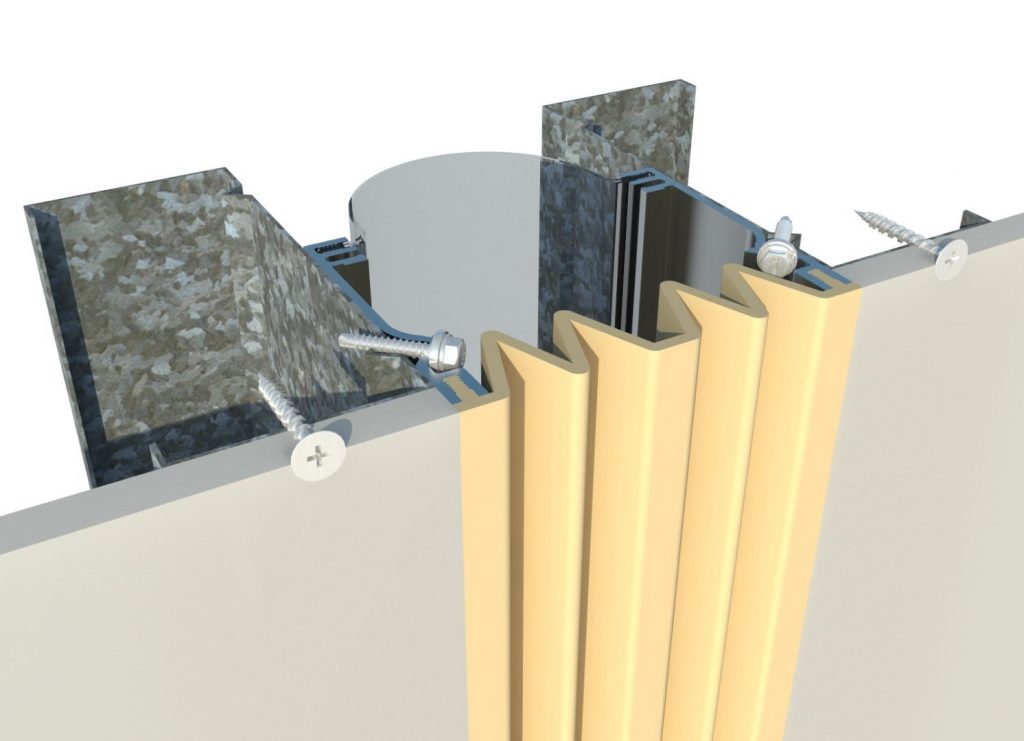 Combination of extruded-aluminium retainers, and extruded thermoplastic cover. High movement with seismic capability.  A secondary weather seal is used for external applications.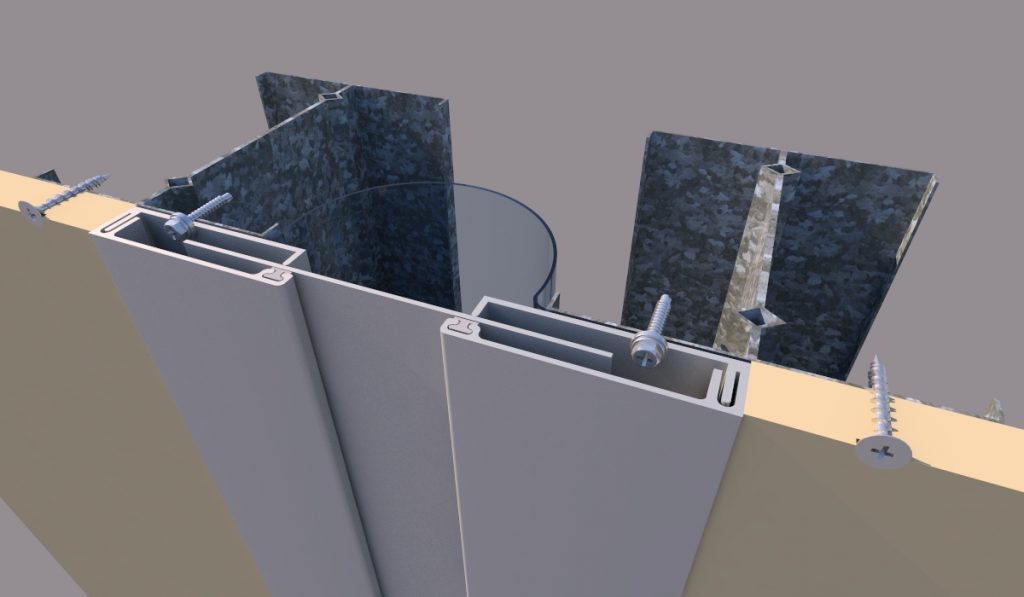 Designed to be integrated with finishes such as plasterboard, render, aluminium-panel, and others. Where structural movement joints are designed into corners, obtuse or acute angles can be accommodated. Can be powder-coated to a colour option, or supplied in a stainless-steel finish.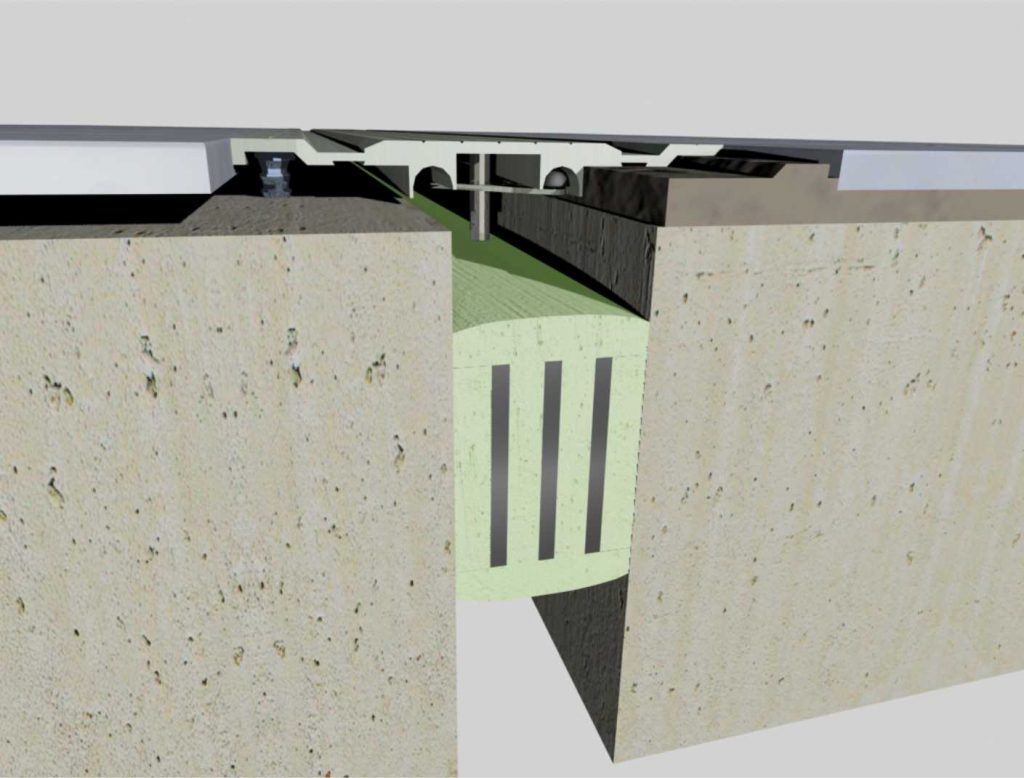 High-movement firesealing system. Very simply installed by insertion into masonry floors and walls.  The system is tested/certified to AS 1530.4 and BS476. Seismic capability and can be used in conjunction with most Unison coverplate and waterseal systems.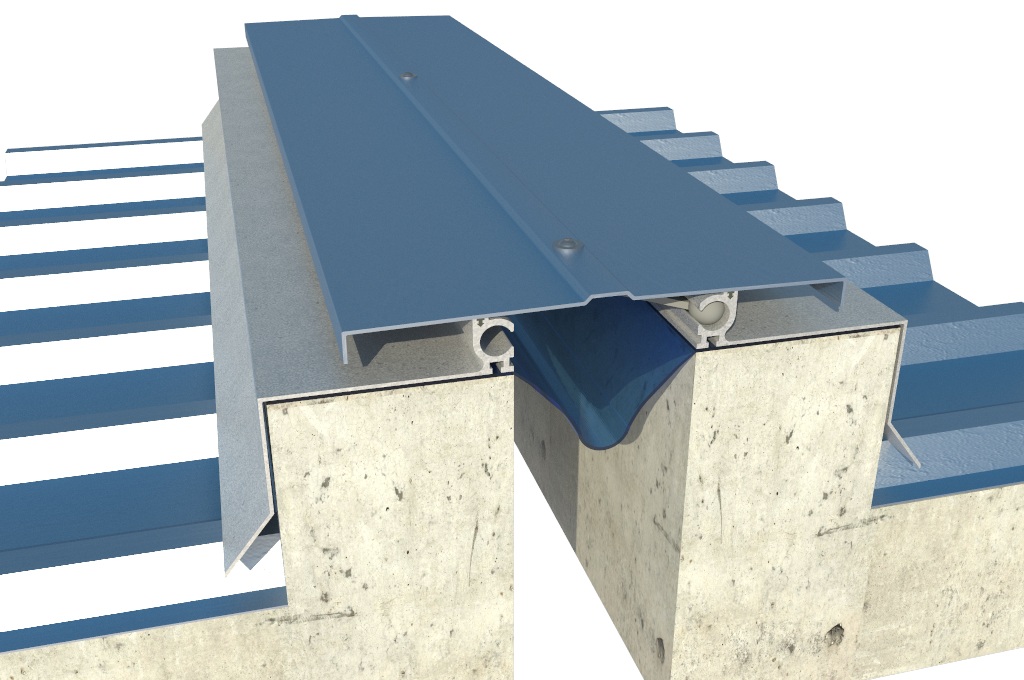 Provides multi-directional seismic or other movement. Can be powder-coated to a range of colours.  The system is a ridge-cap shaped aluminium coverplate system using cbar type coupling. It is not trafficable. Secondary water seal is included. Drainage spigots are available as an accessory item.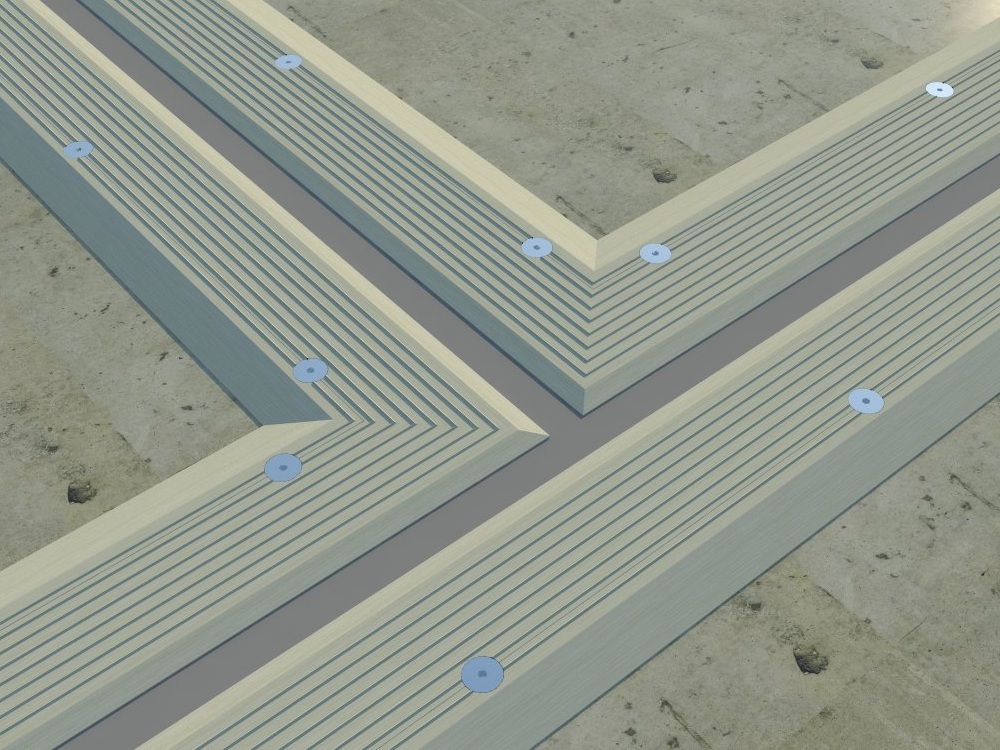 Innovative carpark expansion joint system which offers multi-directional movement including 'differential-vertical'. Designed as a platform over AquoP waterseal. AquoP has been in use for 18 years, and has successfully waterproofed kilometers of expansion joints in commercial and public buildings including critical waterproofing of expansion joints in roof-top carparks & stadia.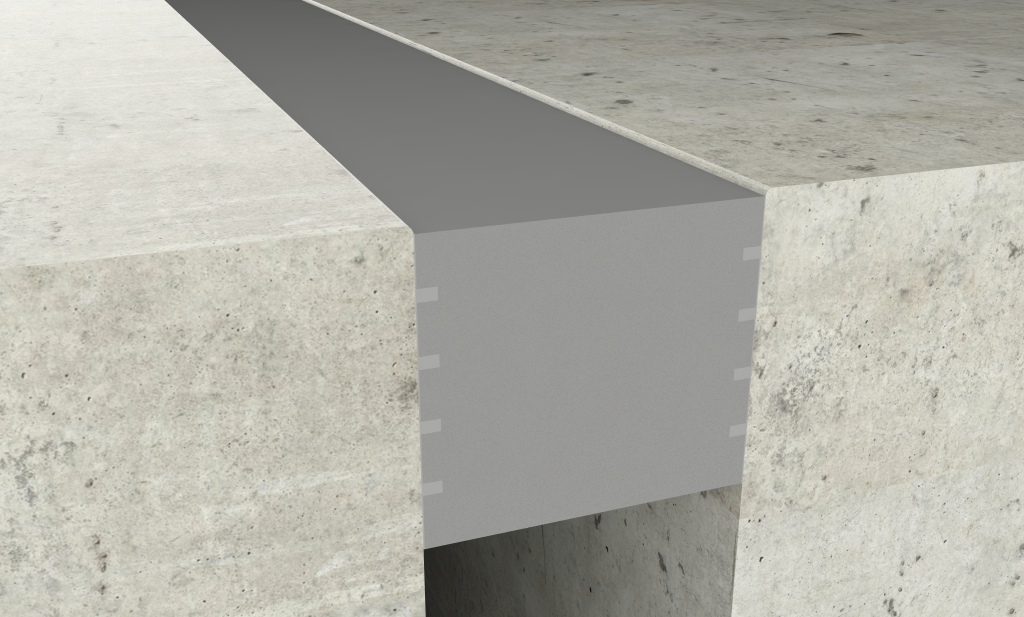 Specially formulated polyethylene foam waterseal expansion joint. Where traditional waterseals leak (at junctions and upturns), the system provides a 100% waterproof expansion joint seal. It has UV inhibitors for longevity and is tested to a 3 metre head of water, making it ideal for concrete swimming pools and dams. Aquo P can be used in conjunction with Unison coverplate and firerating systems. It is suitable for most types of construction including internal and external expansion joint waterproofing: Multi-story carparks, rooftop carparks, hospitals, retail centres, amenities, stadiums (especially plats), convention centres.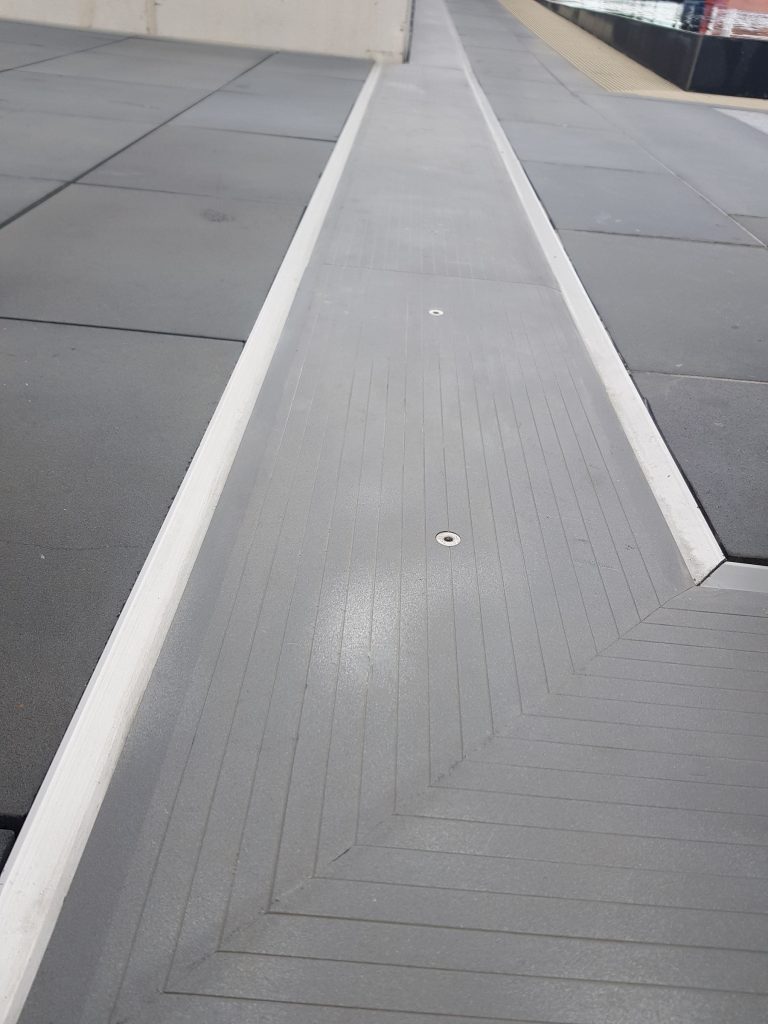 The most widely used floor coverplate expansion joint system. Used in retail centres, supermarket and department–store trading floors, airports terminals, apartment developments, public buildings etc. Offering multi-directional movement, and composite c-bars, it is compatible with most floor finishes. Coverplate available in Stainless Steel, Bead-blasted Aluminium, Natural or Colour Anodised Aluminium.