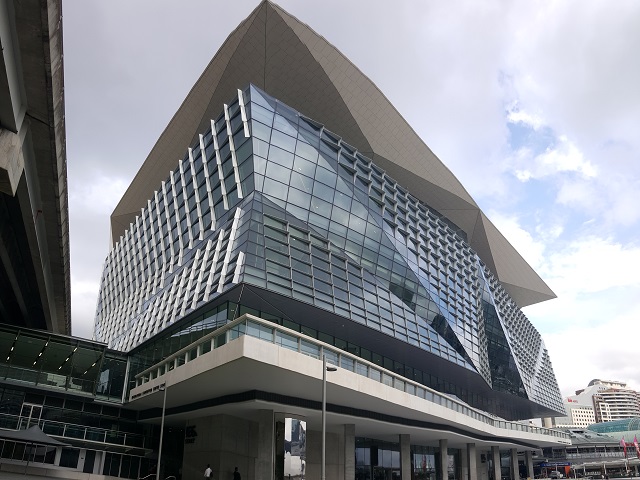 Sydney International Convention and Exhibition Centre
| | |
| --- | --- |
| Year: | 2016 |
| Developer: | Government of NSW |
| Architect / Designer: | Hassells & Populous |
| Builder: | Lendlease Group |
| Engineer: | Robert Brid Group |
| Contractor: | Lend Lease |
| Scope: | $1.5 Billion |
| Products: | Aquo P; Py B; Si T; Si DX; Fx CT; Fx C; Aquo H; Py I |
Joint Systems:
996 m movement joint systems specified by Architect and approved by Builder.
Flexo Floor:
FxCT, FxC, supplied with specified sized brackets made to order.
Flexo Wall:
Flexo Fx75W.
Aquo:
AqP waterseal and AqH gland  & adhesive.
Pyrotx:
PyI fire expansion seal.
Unison movement joint fire insulators are tested and certified to AS 1530.4 AS 4072.1 & BS 476.2.
As design developers and manufacturers of our own Expansion Joint fire rating systems – eg we don't outsource our fire rated products.   Unison are uniquely positioned to certify the installed fire seals.  Unison holds a licence to install and certify these products.
Certified Form 16 supplied upon inspection for the fire rating.