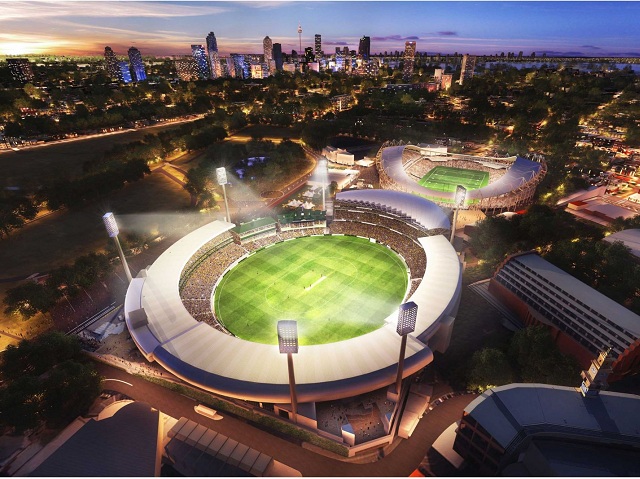 Sydney Cricket Ground Redevelopment
| | |
| --- | --- |
| Year: | 2014 |
| Construction Value: | $197.5 million |
| Owner: | Government of NSW |
| Architect / Designer: | Cox Architecture |
| Builder: | AW Edwards |
| Scope: | To supply and install the expansion joints systems to MA Noble, Don Bradnam and Dally Messenger stands including corporate boxes. |
| Products: | Py B; Aquo P; Dz FTAq; Acc C; Dz D; Si By; Fx C; Mo DL |
Products
Pyro PyI fire insulators
Aquo PyI fire rated insulator strip
FtAq rubber crumb flex tread
FxC aluminium system anodised black
DzD low profile movement system with hidden fasteners
SiDX recessed expansion system with thermoplastic seals
MoLW pathogenic thermoplastic seal expansion joint system
Unison movement joint fire insulators are tested and certified to AS 1530.4 AS 4072.1 & BS 476.2.
As design developers and manufacturers of our own Expansion Joint fire rating systems – eg we don't outsource our fire rated products.   Unison are uniquely positioned to certify the installed fire seals.  Unison holds a licence to install and certify these products.  Certified Form 16 supplied upon inspection by Unisons Manager Director.
All expansion joint systems are manufactured in our Brisbane factory.