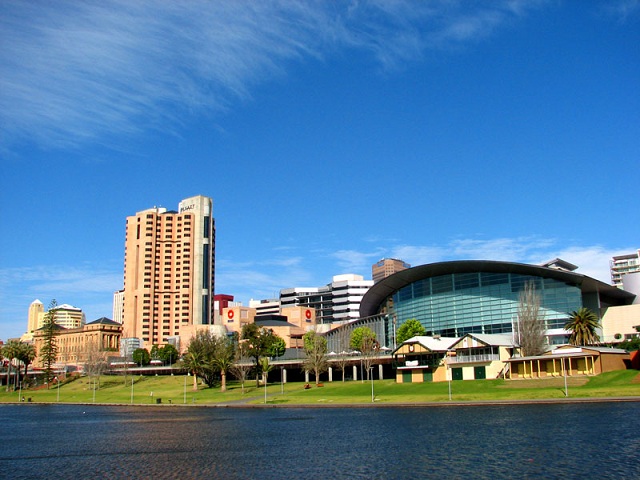 Adelaide Convention Centre South Australia
During the recent redevelopment Unison supplied all of the expansion joint systems.  Including water seal & fire seal barrier. 996 m movement joint systems specified by Architect and approved by Builder.
Aluminium floor expansion joints supplied with specified sized brackets made to order. The systems we installed internally and externally within the project.
Movement joint wall seals were manufactured and supplied powdered coated to the Architects specification.
Two water barrier systems were required due to the size and depth of the construction joints.  Unison expansion joint water seal and hypalon gland enabled the gaps to be watertight.
Various sizes of Pyro fire barriers strip were supplied. Unison movement joint fire insulators are tested and certified to AS 1530.4 AS 4072.1 & BS 476.2.
As design developers and manufacturers of our own Expansion Joint fire barrier systems – we don't outsource our fire rated products and on sell them. Unison are the only expansion joint manufacturer in Australia who holds a licence to install and certify fire insulators and blankets.  Certified Form 16 can be provided.