Expansion Joints for NZ located projects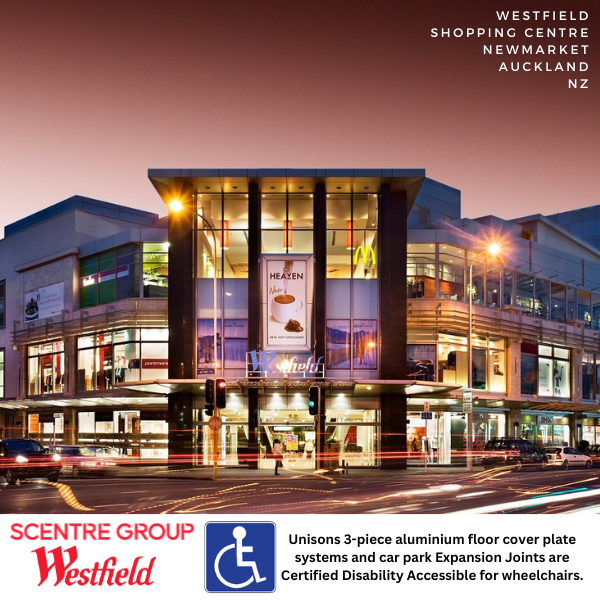 Westfield Newmarket Auckland NZ
Expansion Joint Systems Supplied:
Pyrotx Expansion Joint fire seal barrier
SiRW seismic roof and VTS wall system
DzH heavy duty aluminium floor Expansion Joint system
SiBY seismic car park movement joint system developed for SCENTRE Group New Zealand for Westfield Newmarket.
VT S thermoplastic gasket wall expansion Joint cover
Aquo-P watertight expansion seal
Si TL seismic tile inlay concealed floor Expansion joint
Bernie Scott holds a Commercial Builders qualification and understands the New Zealand building code for Seismic movement.  He has over 30 years of experience in design, manufacture and installation of expansion joints, previously working on Christchurch Airport & Edan Park Stadium.
Unison architectural Expansion Joint systems are approved by Scentre Group Design and are specified by Westfield projects.